Cellular and whole-body health-related research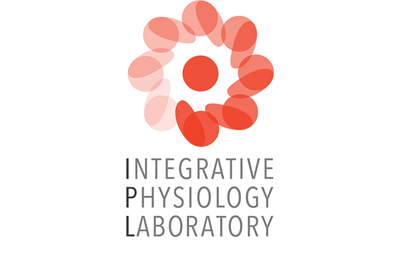 The Integrative Physiology Laboratory (IPL) concentrates on health-related research across several disciplines using translational approaches that are both cellular and whole-body in scope. Our faculty's research integrates aspects of cardiovascular function, metabolism, inflammation, hydration and nutrition status, and exercise/physical activity. We evaluate healthy individuals, as well as at-risk populations or those who suffer from chronic diseases, including hypertension, type 2 diabetes, kidney disease and obesity. We utilize state-of-the-art applied and basic techniques to accomplish our research goals.
Pride Points
Vision The Integrative Physiology Laboratory aspires to be leaders in research related to the understanding, prevention and treatment of chronic diseases.

Mission To conduct innovative, interdisciplinary and collaborative research aimed at promoting health across the lifespan. We support education, mentoring and professional development for students, fellows, faculty and staff. We also serve the UIC research community by providing state-of-the-art human cardiovascular and metabolic measurements.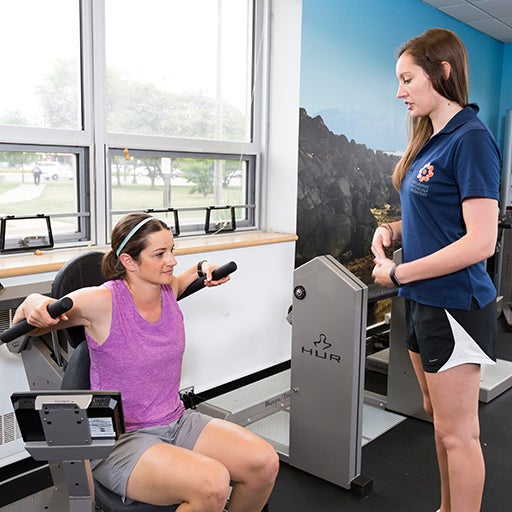 New study needs participants
Heart Rate Variability-Guided Exercise Training in Type 2 Diabetes
Are you an overweight, inactive individual, between 40 and 70 years of age, who has been diagnosed with Type 2 Diabetes? We are conducting a research study about how different types of exercise training (personalized, versus a traditional exercise program, versus no exercise at all), affect your fitness level and cardiovascular risk factors. You cannot participate if you have Type 1 Diabetes, major depressive disorder, cancer, heart failure, a pacemaker or if you are a smoker, use beta-blockers, are alcoholic (≥7 drinks per week), or are pregnant. Participants will receive monetary compensation.
For more information, please contact:
Dr. Tracy Baynard
Integrative Physiology Laboratory
Dept. of Kinesiology and Nutrition, the University of Illinois at Chicago (UIC)
Phone Number: (312) 996-9607
Email: tbaynard@uic.edu (Put "HRV" in the subject line).
View an informational flyer
Study participants needed
Reach out to the contacts listed in the descriptions to find out more about participating in the studies below.
Exercise and blood pressure study

Researchers from the University of Illinois at Chicago are performing a clinical research study on the effects of weight training versus aerobic training in African Americans and Caucasians


Researchers are seeking adults with blood pressure above 120/80 mmHg between the ages of 18 and 55 for participation. Participants will be randomly chosen to participate in either a supervised aerobic or weight training program for eight weeks. Total participation in the research study will include six months of health screenings and assessments, free personal training, ultrasound vascular evaluations, fitness evaluations and body fat analyses. Financial compensation provided. Participants will undergo these procedures at UIC's Clinical Research Center and the IPL.

This study is being conducted by Shane Phillips, principal investigator.

For more information about participation in this study, please contact Georgios Grigoriadis at ggrigo2@uic.edu.

Multiple Sclerosis exercise study

The IPL is looking for participants for a heart rate, blood pressure and blood flow during exercise research study

We are looking for healthy individuals with or without Multiple Sclerosis between 18 to 45 years old, with a sedentary or low-active lifestyle. We are interested in investigating the cardiovascular response to different exercise tasks, by means of measuring heart rate, blood pressure, blood flow and two blood draws. We will also measure your height, weight, waist and hip circumference, and body composition with a DEXA scan. Participants will be compensated.

This study is being conducted by Bo Fernhall, principal investigator.

For more information about participation in this study, please contact Brooks Hibner at 312-996-9607 or bhibne2@uic.edu.